By: Sandra Y. Oketch
The Kenya Medical Education Finance Trust (KMET) is a non-governmental organization founded in 1995 with a focus to promote innovative and sustainable health and education programs among underserved communities. KMET operates in 35 out of the 47 Counties in Kenya, as well as regionally in East and Central Africa. The organization engages in a number of sexual reproductive health and rights (SRHR) programs.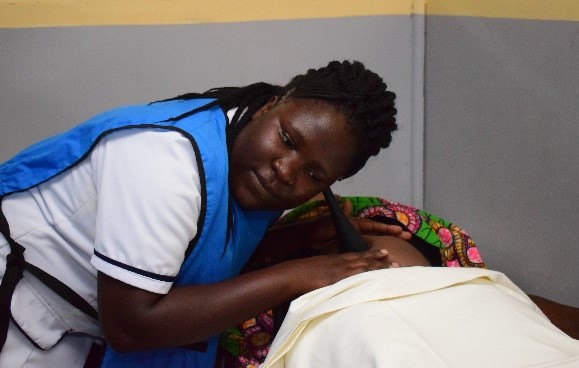 Reproductive, Maternal, New-born and Child Health (RMNCH) 
KMET endeavors to promote maternal and child health (MCH) services through its RMNCH program. These include: increasing awareness to and use of contraception and comprehensive abortion care services and strengthening the capacity of the health care providers to offer youth-friendly services; Provide gynecological, antenatal and postnatal care services; wide range contraception methods, cervical cancer prevention efforts through early screening and treatment in partnership with the Cure Cervical Cancer Organization.
KMET, in partnership with Harvard School and Izumi Foundation, has developed an innovative and affordable device in the management of postpartum hemorrhage (PPH) in low resource settings through the use of Uterine Balloon Tampon (UBT). UBT is a point of care where a water-filled balloon is inserted into the uterine cavity to apply pressure to the walls of the mother's uterus to stop excessive bleeding after delivery. The complete kit consists of 2 condoms, 2 cotton strings, 1 Foley catheter, 60ml syringe, 1 data card, and 1 referral card.
Center for Maternal Health innovation (CMHI) and Yong people's empowerment
Center for maternal health innovation (CMHI) is a social enterprise that promotes and distributes health products and services these includes re-usable sanitary towels, nutri-flour, mama kits, and the earlier mentioned UBT kits. KMET is empowering Young teenage mothers on vocational training (service
industry) that includes catering and conferencing, beauty and hairdressing, and packaging of the UBT kits. This center aims to empower young girls and women through skills, a healthy attitude, and behavior change.
The Center has come out strongly in support of the COVID-19 through mass production of masks for distributions in the community and other Organizations.
Advocacy and Communication
KMET engages in Advocacy and communications on sexual reproductive health and rights (SRHR) matters. I was privileged to be part of the SMART Advocacy training sponsored by KMET and PAI Organization in February 2020. Through this SMART advocacy initiative, partners within Kisumu engaged in SRHR advocacy, research, and service delivery came together to form an advocacy alliance on matters SRHR and universal health care coverage. The advocacy alliance engages the key stakeholders in the political and County Health Management team in prioritizing SRHR in matters service delivery; budget formulation, transparency and accountability, and public participation and strategic planning.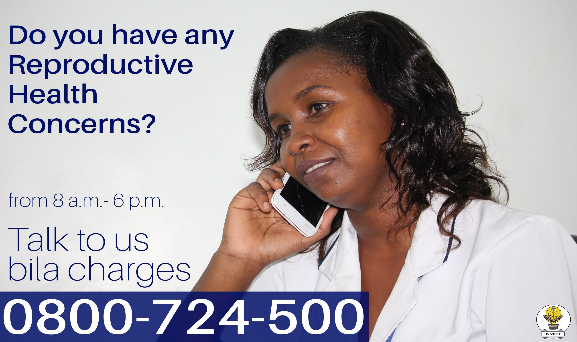 Increasing communication through awareness and education on sexual reproductive health (SRH) including contraception and other reproductive health concerns is KMET's priority and what a better way to ensure access to information and counseling services than the provision of a toll-free number (0800-724-500) to the women. Yes! KMET is currently navigating through the COVID-19 crisis through the use of this toll-free number to increase access and demand to SRH information.
Sexual Reproductive Health and Rights (SRHR) Research
KMET is conducting a number of researches on SRH that include: the role of abortion and contraception use stigma; young women's choices to pre-exposure prophylaxis (PrEP) use or non-use; evaluate the quality of maternal health care in the management of postpartum hemorrhage.