Article by Ramya Ginjupalli
During the UN General Assembly on Universal Health Coverage, the UK's International Development Secretary,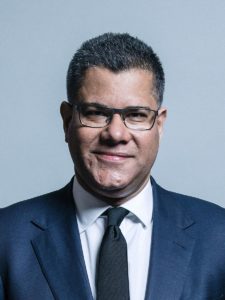 Alok Sharma, pledged £600 million towards a "Reproductive Health Supplies programme" between 2020-20251. This program aims to provide up to 20 million women and girls with family planning services including the contraceptive pill, condoms, and safe abortions2. In addition, this program aims to prevent millions of unintended pregnancies, prevent over a million of unsafe abortions, and save thousands of women's lives3. This commitment is in the wake of President Donald Trump's reinstatement of the Mexico City policy, also known as the "Global Gag Rule"2. With new restrictions, this policy affects an additional $8 billion of United States' aid2. According to a leaked letter, the United States also encouraged UN member states with a pro-life stance to join a coalition against the promotion of abortion in the United Nations2. In response to this, Mr. Sharma gave a speech renewing the UK's commitment towards Universal Health Coverage through the promotion of Universal Sexual and Reproductive Health and Rights1.  During his speech, Mr. Sharma pointed out that this pledge is in solidarity with the UK's commitment towards gender equality1. In addition, Mr. Sharma asserted that universal health coverage leads the way towards other global goals including reduced poverty1.
1 Alok Sharma speech to UN General Assembly on Universal Health Coverage. (n.d.). Retrieved September 30, 2019, from GOV.UK website: https://www.gov.uk/government/speeches/alok-sharma-speech-to-un-general-assembly-on-universal-health-coverage
2 Newey, S. (2019, September 23). UK announce £600m aid for family planning as US ramps up anti-abortion stance. The Telegraph. Retrieved from https://www.telegraph.co.uk/global-health/women-and-girls/uk-announce-600m-aid-family-planning-us-ramps-anti-abortion/
3 Healthcare for everyone must prioritise women's sexual and reproductive health and rights, says UK at UN General Assembly. (n.d.). Retrieved September 30, 2019, from GOV.UK website: https://www.gov.uk/government/news/healthcare-for-everyone-must-prioritise-womens-sexual-and-reproductive-health-and-rights-says-uk-at-un-general-assembly