The 2014 Kenya Demographic and Household Survey (KDHS) indicates that Gender Based Violence (GBV) occurs in all parts of the country. Specifically, 47% of women and 40% of men between ages 15 and 49 reported that they have experienced either physical or sexual violence, while 45% of women and 44% of men between ages 14 and 49 have experienced physical violence (KDHS 2014).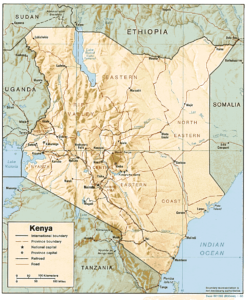 Reports further indicate an alarming increasing number of cases, demonstrating that GBV remains one of the most pervasive human rights violations in the country. The areas Nyanza and Western have the highest rates of GBV cases in Kenya. More than 500 survivors within and beyond are set to benefit from an established Gender Based Violence Recovery Centre in Kisumu (Africa Women and Child Magazine).
The Gender Based Violence Recovery Centre based at the Jaramogi Oginga Odinga Teaching and Referral Hospital (JOOTRH) was constructed with support from KEMRI/CDC, which funded the construction of the building. It is a fully-fledged Recovery Centre where rape, defilement, or any form of violence survivors can get medical and legal assistance.
The Centre is a one-stop-shop offering survivors medical treatment, psycho-social counseling, legal assistance, and access to police to help bring perpetrators to books. The county has also come up with legislation, raised awareness, and engaged in advocacy as well as provision of post sexual violence services in health facilities (Africa Women and Child Magazine). The Gender Technical Working Group (GTWG) has come up with an integrated and comprehensive way of addressing GBV in the county with an aim of ensuring that the survivors receive proper medication, counseling, and justice (The Reject Newspaper Jan 18, 2018).