Dr. Sia Msuya
Dr. Msuya is the Director of Public Health, KCMU College, Moshi, Tanzania. On June 30th, 2018, she gave a keynote speech during the launching of the book titled "Climbing to the peak of learning success" by Jeremia J. Pyuza at KCMC Conference Hall.
In her remarks, Dr. Msuya encouraged young people on the importance of mentorship—how mentors can help guide small thoughts into more innovative ideas to share. She encouraged young people to be proud of their ideas and to share them with others to combine various strengths for improved collaboration. In order to become an excellent author, Dr. Msuya states that an individual has to have passion—passion to share, passion to search for knowledge no matter how small it may be. The journey may be hard and long, and most times, we have hindrances before the journey even begins. However, in these instances, we should instead take responsibility and accountability for every opportunity we have and use it to improve the general public. The journey can be tough and slow, but with perseverance, KCMC is on the right track with already 30 manuscripts submitted by students.
Dr. Melissa Watt & Dr. Blandina Mmbaga
DGHI faculty Dr. Melissa Watt and Kilimanjaro Clinical Research Institute's Dr. Blandina Mmbaga were awarded an NIH grant this summer to identify and evaluate HIV stigma faced by women seeking antenatal care in Moshi, Tanzania. They have been leading a study team in developing a stigma reduction intervention, Maisha, to reduce HIV stigma and help women overcome stigma-related barriers to improve retention to HIV care and prevention of mother to child transmission (PMCTCT) services.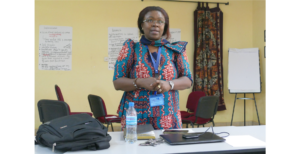 All women presenting to antenatal care and enrolling in the study will watch a video, prior to HIV testing, that aims to address themes of community-level stigmatizing attitudes and pre-empt internalized and anticipated stigma for women who may test positive. The team has been working throughout the semester to analyze formative qualitative data to inform the intervention components, including the video, and several counseling sessions that will be delivered to women who test positive, aiming to address stigma and provide emotional support among HIV-positive women. The intervention is also expanding to include a male engagement component, allowing male partners who present with women at antenatal care to participate in the intervention.
This study will be able to offer insights on how such an intervention may affect women's engagement in PMTCT care, a key point of entry for women and children for HIV/AIDS education and services, and other HIV-related topics such as HIV disclosure and stigma.
The team just wrapped up a successful semester, including filming of the intervention's video on site in Moshi, Tanzania, and is excited to begin pilot testing the intervention in the new year! Learn more about the study here: https://sites.duke.edu/pmtct/
Godfrey Kisigo
Godfrey Kisigo, a former study coordinator in Dr. Melissa Watt's team and research fellow at Kilimanjaro Clinical Research Institute (KCRI), has joined the Master of Science program in Global Health at DGHI this fall. In Dr. Watt's team, Godfrey worked on a project that investigated postpartum HIV care engagement at individual and facility levels. In particular, the team examined facilitators and barriers to the implementation of Option B+, a prevention of mother-to-child transmission of HIV among pregnant women in the Kilimanjaro Region. In his role as a study coordinator, Godfrey assisted in leading study activities on the ground to conduct data collections, including semi-structure observations of clinical sites, interviews, and focus group discussions. His interest in implementation science research and prevention measures is derived from observing firsthand the negative impact of high costs of medications and distrust towards diagnoses and providers among patients in clinical settings. Now as a master's student in global health, Godfrey plans to refine his research skills to strengthen health care systems in Tanzania, improving and implementing care models for HIV/AIDS. Next summer, he plans to return to Tanzania for 10 weeks for his master's thesis project in exploring factors influencing HIV stigma among men using a mixed methods approach.
Dr. Michael Mahande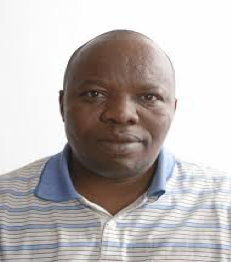 Here's a summary of Dr. Mahande's study, titled, "Acceptability and Uptake of the Intrauterine Contraceptive Devide and Implants as an Immediate Postpartum Family Planning in Bukome District, Geita Region"
Summary of the project
Postpartum period is a vulnerable period for women for unintended pregnancies and highest unmet need for family planning. Provision of immediate postpartum family planning such as intrauterine contraceptive device and implants saves mothers and children lives, prevent unwanted pregnancies, optimize pregnancy spacing and reduce unmet need for family planning. It also gives an opportunity to offer contraceptive for women with limited access to medical care after delivery.
Bukombe district where this study was conducted, modern contraceptive prevalence rate is as low, with highest unmet need for family planning and total fertility rate in the country. The aim of this study was to determine factors influencing acceptability and uptake of the intrauterine contraceptive device and of implants in the immediate postpartum family planning period in Bukombe District, Geita region.
Design and recruitment procedure
A community and facility-based cross sectional study was conducted for six months using mixed methods to determine factors influencing contraceptive use especially intra uterine contraceptive device and implants during immediate and late postpartum period, as well as barriers and facilitators to use of intra uterine contraceptive device and implants during this period. In-depth interview with health workers and district health administrators, focused group discussions with women were conducted.
Benefits
This information is important for planning, informing and developing targeted interventions to increase uptake of PPFP in Bukombe district, and probably scale-up of long-acting reversible contraceptives in Tanzania. Provision of long-acting contraceptive may reduce costs for both clients and health care system.
Conclusion
The prevalence of postpartum modern contraceptive use in the study area is still low. Area of residence, occupation, age of last born and menses resumption were important determinants of contraceptive use. Fear of side effects, poor knowledge about contraceptives, husband restrictions, distance to health facility and contraceptive availability setback use of contraceptive. A strategy such as health education on befits of post-partum modern contraceptive use and counseling of women about side its side effects may improve its uptake.
Future Collaboration between KCMC and Kenya
In October, the Duke community had the opportunity to hear former Kenyan Prime Minister Raila Odinga speak on "Afro-optimism," and why he believes that Africa will experience a level of economic development similar to what Asia went through in the past two decades. During his visit, Raila was able to speak with students in Dr. Kate Whetten's course in global health ethics, meet with students from East Africa and Kenya, and learn about current DGHI projects in Kenya. His Excellency, who hails from western Kenya, was interested in the short and long-term goals of the Center Office. He brought a delegation with him to talk about the potential to develop a cancer center in Kisumu.  Ideas about how to build capacity for cancer prevention and care in this high-burden region led to fruitful conversations that brought together researchers from KCMC in Tanzania, Kisumu and Nairobi.  Hopefully there will be more to follow soon!