Story by Amelia Steinbach, T'21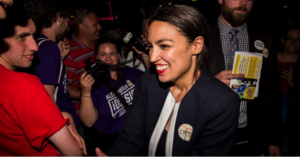 The 2018 Midterm results from Election Day on November 6th resulted in historic numbers of women elected to the House of Representatives. For the first time in American history, more than 100 women will be serving as congressional representatives in January of 2019. The elections included several "firsts" – the youngest woman, the first Muslim women, the first Native American congresswomen, and the first black women elected from Connecticut and Massachusetts. Additionally, while the proportion of the Republican caucus that is white men increased, that same proportion in the Democratic caucus decreased to 38%, which is relatively close to the representation of that demographic group in the overall population. Tennessee and Arizona also elected female Senators for the first time in history.
Several studies have shown that female legislators are more likely than their male counterparts to sponsor and vote for legislation relating to the needs of families, women, and children. They are generally more liberal about issues such as abortion, education, and paid leave. The impact of dozens of new women in Congress is predicted to promote a focus on women's health and wellbeing.