In the seminal international human rights treaties there is no express legal guarantee for abortion rights. Nevertheless, since the 1990s, women's rights activists have used international human rights forums and mechanisms to advance abortion rights. Cumulatively, human rights law can now be said to call for the decriminalization of abortion and the legalization of abortion in cases where the pregnancy threatens the life or health of the woman, is the result of rape or incest, or there is severe fetal impairment.
Despite this promising trajectory, international human rights law does not recognize a woman's right to decide whether to carry a pregnancy to term as a matter of her autonomy, equality or self-determination. One reason for this is advocates have attempted to follow the path of least resistance for abortion rights and focused instead on the right to health, the right to be free from cruel, inhuman and degrading treatment, and the right to privacy.
Recognizing unsafe abortion as a major public health concern that states and nations have an obligation to address is a dominant framework used by advocates supporting abortion rights across the globe. Health is seen as a neutral, legitimizing and consensus building frame. Focusing on the impact to a woman's right to life and health is not as contentious as her right to make decisions about her own body and life plan. However, the health paradigm can result in a medical model for abortion where abortion becomes a matter of a physician's (or hospital's) authority rather than of a woman's right.  Furthermore, health-based claims can constrain future advancements – where a woman can exercise her right to make decisions without first being deemed unhealthy or at risk. In the US, we have seen how health discourse has been repurposed by the anti-abortion lobby to claim that abortion hurts women.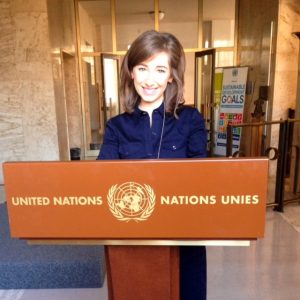 Invoking to right to privacy to ground abortion rights has led to a focus on procedural justice, which has often excluded a substantive review of national abortion policies.  While this rationale has allowed for limited recognition of women's interests in bodily integrity, the right to privacy over-emphasizes biological concerns. The potential of privacy has also been negated by the wide deference that is afforded by international law to national governments on how to limit the right to privacy in pursuance of national policies on abortion.  Furthermore, privacy is a negative right which means that it only requires non-intervention by public forces and does not require any positive action (e.g. allocation of resources) by the State to make the right accessible.
Successful litigation under the right to be free from cruel, inhuman or degrading treatment is usually conditional on the woman fitting a narrative of young, poor, vulnerable, the victim of rape, or carrying a fetus diagnosed with a fatal fetal anomaly. This creates a hierarchy of rights bearers so that the only women who can claim rights are those that fit a narrative of innocent suffering and trauma.
Substantial attention must be paid to the human rights claims made in advancing abortion rights. By only framing abortion law reform on the grounds of the right to health, the right to be free from cruel, inhuman and degrading treatment, and the right to privacy advocates have sought to depoliticize abortion rights and make incremental gains. However, this approach may sacrifice long term change. It demarcates 'deserving' and 'undeserving' women in human rights law – only those women who can illicit our compassion with narratives of tragedy are recognized. In turn, this amplifies the traditional casting of women as victims rather than agents in international human rights law. Why does international law only grant abortion rights to women who can make us cry?
I argue that to achieve transformative change and to recognize women as autonomous rights-bearers, international human rights advocates must confront the politics of abortion directly. This means addressing the gendered implications of abortion restrictions. Abortion restrictions are an expression of gender inequality: the laws inflict gender-based injuries on women and are animated by gender bias. Through my research, I am building a framework for the recognition of abortion rights under the right to equality and non-discrimination at an international human rights level. An equality based right to abortion is the most powerful tool to challenge restrictive abortion regimes because these regimes are produced and sustained by gender inequality. I propose that advocates and legal scholars should begin to change the course of their arguments for abortion rights to affirm women's agency and to ensure long term change.
-Christine Ryan, SJD Candidate, Duke Law
Hear more about Christine Ryan's research and abortion law reform at her talk January 19th at 12pm in Trent 040.
Photo credit: American Society of International Law