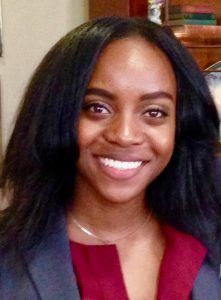 When I landed in the airport in Kisumu, Kenya, I was brought back to the day I first left Kenya for the U.S. as a young girl. Although I have returned to Kenya since then, I was overwhelmed by this particular experience as I never envisioned returning to my home country as a college student pursuing research in a field I always knew I was passionate about. From an early age, I found myself burdened by the needs and suffering of women. Women who never put themselves first so I can be where I am today.
After committing to the Global Health major at Duke, I began searching for a mentor to engage in a research project with that would challenge my problem-solving abilities, and provide me with ample support to learn independently. I connected with Dr. Megan Huchko, and spent a few weeks this summer with her Cervical Cancer Screening & Prevention study based in Migori, Kenya, while also shadowing physicians in the district hospital.
One of my goals for the summer was to observe Dr. Huchko's ongoing study and develop my own research question. By meeting with key stakeholders and health care providers, including nurses and community health workers, I was able to garner a variety of perspectives that guided the proposal of my research question: how to use GIS spatial mapping to enumerate the risk of loss-to-follow up for cervical cancer treatment.
One of my most memorable experiences was visiting a woman at her home who had just completed a series of treatments for invasive cervical cancer. I was awed by her courage and strength to endure painful treatments and still be able to encourage other women to seek screening for cervical cancer. She emphasized how grateful she was for the screening campaigns and outreach that was done in her community as it saved her life. I will forever remember her offering to cook for me, as she was so proud of the fact that she could now stand and perform daily tasks for the first time in almost two months. Seeing the impact of early detection of cervical cancer firsthand has propelled me to dedicate the rest of my Duke undergraduate career to learning more about cervical cancer and the nuances of women's reproductive health in low-resource settings.
Additionally, my experience in Kenya challenged me to continue to consider how I can develop empowerment-driven and sustainable solutions for women. Often times, I was discouraged by the barriers women faced, such as lack of agency, in deciding whether to get screening and treatment. However, I quickly learned the importance of incorporating men in the community. During meetings with community leaders, I learned how to incorporate words and phrases that would ease tension such as "you still have the power," and "your wives are asking you." Although this was often difficult, I realized it was less about appeasing patriarchal beliefs than it was advancing one of the long-term goals of the study, ensuring male involvement in cervical cancer screening and treatment.
Overall, through this experience, I was able to assess the feasibility of my proposed research through varied learning experiences and exposure to the nuances of fieldwork. Additionally, the independence of exploring my intellectual interests within the framework of the study let me pursue a creative and bold spirit which I hope to carry over to other aspects of my academic life as a premedical student. I plan to use the visual data I gather from GIS spatial mapping to examine the association between cervical cancer screening and sociodemographic characteristics that function as risk factors to loss to follow-up. With this data and along with the CCSP team, we will be able to work with community leaders, clinicians, community health workers, and the district health management team to created evidence-informed intervention strategies to address these risk factors.
Student Perspective by Moreen Njoroge