2020-2021 STUDENT ADVISORY BOARD​
The Student Advisory Board is a group of undergraduate and graduate students at Duke University who work together to create content for the Center for Global Reproductive Health.
The Student Advisory Board has 4 sub-committees. If you are a current Duke student and are interested in joining, please email aarushi.venkatakrishnan@duke.edu.
Speaker Planning Committee
My name is Swetha Rajagopal, and I'm the committee head for the Speaker Planning Committee. I am a sophomore from Chandler, Arizona planning to double major in Biology and Global Health on the pre-health track. I joined the Student Advisory Board because I am interested in finding solutions to the inequities within and the taboos associated with reproductive health. I've learned that the majority of pregnancy and postpartum risks are preventable if proper reproductive health is taken into account, and I want to be able to make some tangible impact to prevent unnecessary maternal deaths.
My name is Spandan Goel and I'm a first-year at Duke. I'm pre-med and considering a major in biology. Reproductive health is an important field of study that helps people stay informed about safe reproductive practices. Awareness about reproductive health helps us, as a society, lift the stigma surrounding reproduction and build a positive relationship with our bodies. Being a part of the Student Advisory Board is a great start to help me learn and educate others about the significance of reproductive health.
Writing & Editorial Committee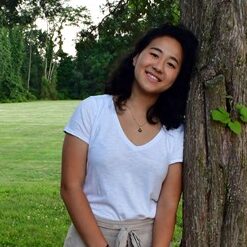 My name is Angela Huang and I'm a freshman planning on double majoring in Neuroscience and Computer Science on the pre-health track. I'm passionate about how exploring the ways minority communities treat reproductive health and how misconceptions of reproductive health can be combated. I'm also the Inclusion Director of the FLOW Magazine, a publication exploring reproductive health and wellness. As the head of the editorial team, I want to encourage unashamed writing to raise awareness to the many stigmatized elements of reproductive health and also to explore the dramatic disparities of education and resources regarding reproductive health worldwide. I'm very excited to be working with the Student Advisory Board and Duke's Center for Global Reproductive Health!
My name is Emily Woodrow and I am a senior from Phoenix, Arizona. I am majoring in global health and public policy. I care deeply about promoting health equity on a global scale and after graduation I hope to combine my interests by working in the field of health policy. This summer, I was a virtual intern for Friends of the Global Fight Against AIDS, Tuberculosis, and Malaria and I worked on a paper analyzing how women are disproportionately affected by pandemics. I am so excited to continue working for the center and grow my own perspectives by researching and sharing news on current issues in reproductive health.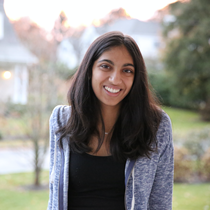 My name is Amiya Mehrotra and I am a Trinity freshman from Westchester, New York. Although my major is currently undecided, I would love to take classes in Duke's history, global health, public policy, and education departments. Outside of the Global Reproductive Health Student Advisory Board, I write for Duke's Law Magazine (JURIS) and sit on the Chronicle's Community Editorial Board and the Human Rights Student Advisory Board. I believe that universal education about reproductive health is essential and I am specifically interested in human rights work related to the prevalent disparities in global education systems. I'm excited to work on the SAB's Writing Committee this year!
My name is Zadaiah Roye. I am a junior majoring in Gender, Sexuality and Feminist Studies on the pre-health track. I have been passionate about sexual and reproductive health since my time in high school. I am so excited to be able to serve on the SAB Writing Committee!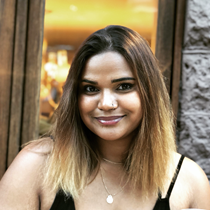 My name is Uma Govindswamy and I am a senior in Trinity double majoring in Biology (BS) and Global Health (BA). Throughout my coursework, I have focused primarily on maternal and child health, sexual and reproductive health, and women's empowerment. Additionally, I have spent time working in India on adolescent girl health policy at the World Bank Group, as well as child health, education and welfare at NGO's, and as an independent contracted journalist for BRIGHT Magazine focusing on sex workers and politics. I am excited to continue working on the student advisory board, and hope to continue my engagement with MCH, SRH, and women's empowerment by being a part of the Writing and Editorial Committee.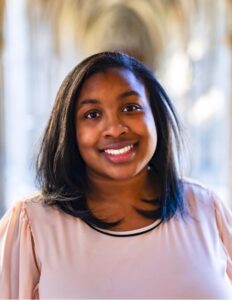 My name is Yazmia Snipes, and I am a junior from Greensboro, North Carolina. I am a premedical student majoring in history and am also interested in learning more about how reproductive health in Western and Eastern medicine has transformed over time and where these two areas intersect. I am a 2021 SOL Fellow in the Hart Leadership Program and look forward to continuing work on the Student Advisory Board as a part of the Writing and Editorial Committee.
communications & Design Committee
My name is Claire and I'm from San Diego, California. I'm currently planning on double majoring in Global Health and English. On the topic of reproductive health, I'm particularly interested in the use of artificial reproductive technologies in infertility and oncofertility treatment as well as how it's affected by cultural and religious beliefs. I hope to open up dialogue to combat misinformation and ignorance regarding sensitive topics like it. Outside of school, I love photography, figure skating, baking!
My name is Ameya Sanyal (she/her/hers) and I'm a senior pursuing a Global Health & Psychology co-major. My interests lie in improving adolescent mental and sexual and reproductive health care. This past summer, I worked for FHI 360, an organization leading research and operations in HIV/AIDS, maternal and child health and family planning operations. Beyond this fellowship, I've also interned with the National Library of Medicine and a sexual and reproductive health advocacy non-profit to repeal the Global Gag Rule. I'm looking forward to serving on the SAB and engaging the Duke community in broader discussions on inequities in access and treatment outcomes.
My name is Tessa Kanjiramkuzhey and I am a sophomore biology and sociology major with a passion for spreading awareness about maternal, sexual, and reproductive health. Alongside being a member of the student advisory board for the Center for Global Reproductive Health, I am also a part of SuWa (a mentorship program for refugee women) and am working with a local non-profit called Stand Up – Speak Out (a non-profit that provides art therapy for domestic and sexual abuse survivors). I am passionate about women's health because I feel that it is an area of health that is sometimes overlooked by society and I would love to spread more awareness.
Working group EXECUTIVE Committee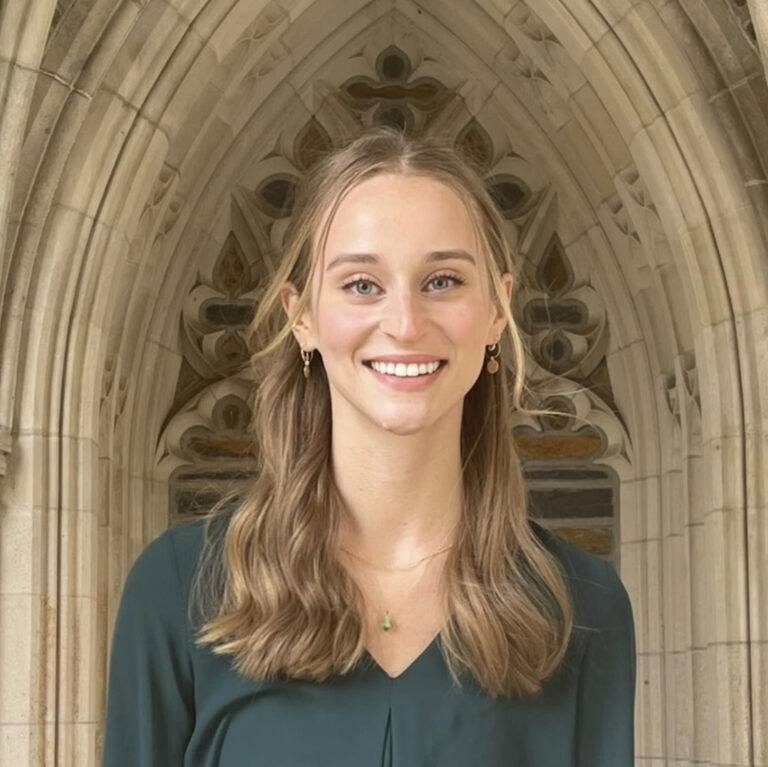 My name is Lauren Mitchell and I am the director of the Working Group for Sexual and Reproductive Health. I am a junior from Kansas majoring in Global Health and Neuroscience, and am especially interested in issues such as family planning access, reproductive justice, and sexual and gender minority health. Currently, I work with the Center to analyze the cost-effectiveness of cervical cancer screening and treatment implementation strategies. I am so excited to create a networking space and expand our community of local students, researchers, and advocates working across SRH fields through the Working Group!
My name is Clarice Hu and I am a senior from Rockville, MD pursuing a major in biology and a minor in computer science. In the future, I hope to go to medical school and become an OBGYN to combine my interests in reproductive health care, education, and access. I've really enjoyed our work on the Student Advisory Board so far, and I'm so excited to see the mentorship program come to fruition next semester!
My name is Saisahana Subburaj and I'm a sophomore intending to study a Program II major titled "Global Women's Health in Asia". My interests lie in maternal health and investigating global women's health disparities. Joining SAB has given me the opportunity to facilitate connections between faculty, medical professionals, and students interested in maternal, sexual, and reproductive health.
Meredith is a current first-year planning to major in Biology and Global Health. She joined the Student Advisory Board to learn more about the disparities in reproductive healthcare and the ongoing research surrounding global maternal health. She is particularly interested in access to information and education surrounding sexual and maternal health, and expanding access to prenatal care. Outside of the SAB, she also works with the Center for Health Policy and Inequalities Research researching SGM health.
My name is Vinitha Sunkara and I am a first-year student studying Cultural Anthropology and Biology. I am particularly interested in studying reproductive health policy and how cultural perceptions of reproductive health influence law and policy, especially for sexual and gender minorities. Issues like abortion rights, access to free or cheap contraceptives, or the stigma surrounding HIV/AIDs directly affect people's wellbeing and are causes I hope to study more these next few years. The SAB allows me to engage more people with reproductive health to spread awareness and take action and I'm excited to be a part of it!
My name is Emily Gitlin and I am a sophomore studying Global Health and Psychology. I joined the Reproductive Health SAB because I have always been interested in improving health for women worldwide, and I feel that the complex issues surrounding reproduction are most pertinent to this mission. I am excited to help launch this fantastic initiative to connect reproductive health students and professionals across the Triangle area and build a community of creative innovators that can push this field in diverse ways.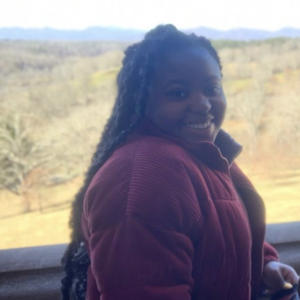 My name is Ja'nelle Kellam, and I am from Northern Virginia (About 30 minutes outside of DC). Although I haven't solidified what I am choosing as a major, currently I am thinking of majoring in Biology and minoring in Global Health on the Pre-med track. From a young age I have always been amazed by the reproductive system and to think that in other countries, where resources are scarce, reproductive health is not as advanced saddens me, so I am excited to learn more and bring more awareness to the health disparity.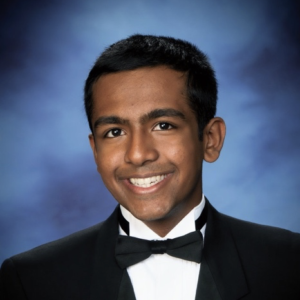 My name is Dharshan Varia and I am planning on majoring in Global Health and Public Policy. I wanted to join the SAB because reproductive health and how it Is addressed in different cultural contexts really interests me. Access to reproductive health should be a fundamental health and addressing the determinants as to why it might not be is something I'm really passionate about.