Writing & Editorial Committee
My name is Angela Huang and I'm a freshman planning on double majoring in Neuroscience and Computer Science on the pre-health track. I'm passionate about how exploring the ways minority communities treat reproductive health and how misconceptions of reproductive health can be combated. I'm also the Inclusion Director of the FLOW Magazine, a publication exploring reproductive health and wellness. As the head of the editorial team, I want to encourage unashamed writing to raise awareness to the many stigmatized elements of reproductive health and also to explore the dramatic disparities of education and resources regarding reproductive health worldwide. I'm very excited to be working with the Student Advisory Board and Duke's Center for Global Reproductive Health!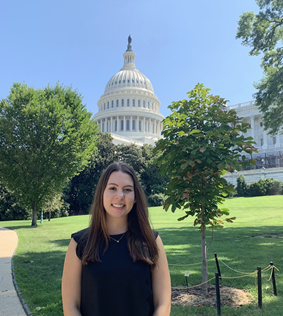 My name is Emily Woodrow and I am a senior from Phoenix, Arizona. I am majoring in global health and public policy. I care deeply about promoting health equity on a global scale and after graduation I hope to combine my interests by working in the field of health policy. This summer, I was a virtual intern for Friends of the Global Fight Against AIDS, Tuberculosis, and Malaria and I worked on a paper analyzing how women are disproportionately affected by pandemics. I am so excited to continue working for the center and grow my own perspectives by researching and sharing news on current issues in reproductive health.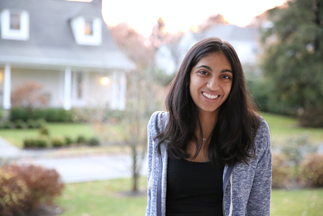 My name is Amiya Mehrotra and I am a Trinity freshman from Westchester, New York. Although my major is currently undecided, I would love to take classes in Duke's history, global health, public policy, and education departments. Outside of the Global Reproductive Health Student Advisory Board, I write for Duke's Law Magazine (JURIS) and sit on the Chronicle's Community Editorial Board and the Human Rights Student Advisory Board. I believe that universal education about reproductive health is essential and I am specifically interested in human rights work related to the prevalent disparities in global education systems. I'm excited to work on the SAB's Writing Committee this year!
My name is Zadaiah Roye. I am a junior majoring in Gender, Sexuality and Feminist Studies on the pre-health track. I have been passionate about sexual and reproductive health since my time in high school. I am so excited to be able to serve on the SAB Writing Committee!
My name is Uma Govindswamy and I am a senior in Trinity double majoring in Biology (BS) and Global Health (BA). Throughout my coursework, I have focused primarily on maternal and child health, sexual and reproductive health, and women's empowerment. Additionally, I have spent time working in India on adolescent girl health policy at the World Bank Group, as well as child health, education and welfare at NGO's, and as an independent contracted journalist for BRIGHT Magazine focusing on sex workers and politics. I am excited to continue working on the student advisory board, and hope to continue my engagement with MCH, SRH, and women's empowerment by being a part of the Writing and Editorial Committee.
communications & Design Committee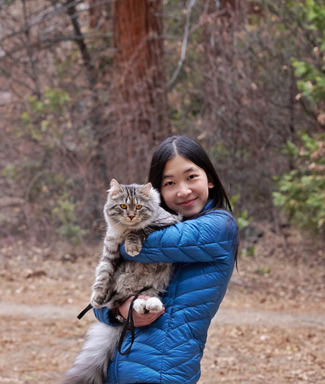 My name is Claire and I'm from San Diego, California. I'm currently planning on double majoring in Global Health and English. On the topic of reproductive health, I'm particularly interested in the use of artificial reproductive technologies in infertility and oncofertility treatment as well as how it's affected by cultural and religious beliefs. I hope to open up dialogue to combat misinformation and ignorance regarding sensitive topics like it. Outside of school, I love photography, figure skating, baking!
My name is Ameya Sanyal (she/her/hers) and I'm a senior pursuing a Global Health & Psychology co-major. My interests lie in improving adolescent mental and sexual and reproductive health care. This past summer, I worked for FHI 360, an organization leading research and operations in HIV/AIDS, maternal and child health and family planning operations. Beyond this fellowship, I've also interned with the National Library of Medicine and a sexual and reproductive health advocacy non-profit to repeal the Global Gag Rule. I'm looking forward to serving on the SAB and engaging the Duke community in broader discussions on inequities in access and treatment outcomes.
My name is Tessa Kanjiramkuzhey and I am a sophomore biology and sociology major with a passion for spreading awareness about maternal, sexual, and reproductive health. Alongside being a member of the student advisory board for the Center for Global Reproductive Health, I am also a part of SuWa (a mentorship program for refugee women) and am working with a local non-profit called Stand Up – Speak Out (a non-profit that provides art therapy for domestic and sexual abuse survivors). I am passionate about women's health because I feel that it is an area of health that is sometimes overlooked by society and I would love to spread more awareness.
My name is Saisahana Subburaj and I'm a sophomore intending to study a Program II major titled "Global Women's Health in Asia". My interests lie in maternal health and investigating global women's health disparities. Joining SAB has given me the opportunity to facilitate connections between faculty, medical professionals, and students interested in maternal, sexual, and reproductive health.