Our Team
Megan Huchko
Director, Center for Global Reproductive Health
Associate Professor of Obstetrics & Gynecology and Global Health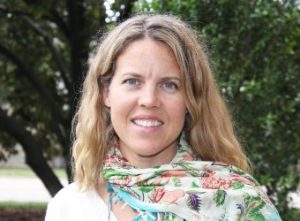 Megan Huchko, MD, MPH, has a dual appointment as an associate professor in the department of obstetrics & gynecology and the Duke Global Health Institute. Upon coming to Duke, Dr. Huchko started the Center for Global Reproductive Health to increase research collaborations and educational opportunities. Dr. Huchko, who earned her bachelor's degree at Duke, completed medical school at the Albert Einstein College of Medicine and residency training at the Columbia Presbyterian Medical Center. Prior to coming to Duke, she was an associate professor of medicine at the University of California, San Francisco, where she completed her fellowship in reproductive infectious disease and joined the faculty in 2009. She practices as an OB/GYN generalist and specializes in cervical cancer prevention through her clinical work and global women's health research.
Yujung Choi
Research Coordinator, Center for Global Reproductive Health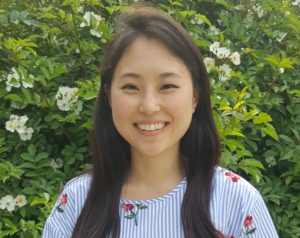 Yujung Choi, M.Sc., is the Center for Global Reproductive Health's research coordinator. Ms. Choi assists with a cluster-randomized trial in western Kenya on cervical cancer screening and treatment strategies. Yujung is a recent graduate of the Duke Global Health Master's program, during which she examined caregivers' readiness to disclose HIV serostatus to their children.
 Faith Otewa
Site Coordinator, Center for Global Reproductive Health
Ms. Otewa is currently the Center for Global Reproductive Health Study Coordinator. Ms. Otewa has extensive experience in teaching and research. She previously worked at the CDC supporting clinical vaccine trials as the Community Liaison Officer. The remit of her work was to coordinate community engagement for a collaborative public research program implemented by the organization. Further she coordinated two studies at RCTP-FACES. Ms. Otewa holds a BSc in Nutrition and a Master's in Educational Administration from the University of Eastern Africa Baraton.
Amy Finnegan
Postdoctoral Associate, Center for Global Reproductive Health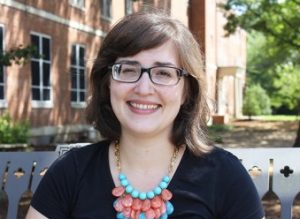 Amy Finnegan is a social demographer whose work focuses on health behavior change communication in low-income settings and how the results of this research can feed into policy design and implementation. She received her PhD from the Sanford School of Public Policy at Duke University in 2016 and has been a Postdoctoral Associate at DGHI working with Eric Green since 2016; she also supports the Evidence Lab on impact modeling of social innovations. Her research has examined health behavior change in the domains of maternal and child health, reproductive behaviors, pediatric HIV disclosure, and parenting behaviors around harsh punishment. Within these domains, she has examined several relationships – within family social networks, community-level interventions, parents and their young and adolescent children and societal norms around timing of reproductive choices. She has taken on a number of empirical approaches in her work including randomized controlled trials, observational, population representative primary and secondary data, and qualitative analysis. She has worked in Zimbabwe, Liberia, Indonesia, Guatemala and Jordan. Her work has been supported by the NIH, the Information Initiative at Duke University, the Graduate School at Duke University and the Critical Languages Scholarship (CLS) from the US Department of State.
Christine Ryan
DGHI Research Scholar, Center for Global Reproductive Health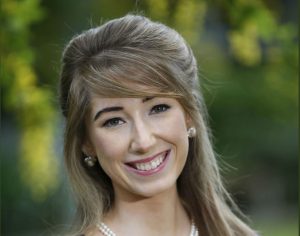 Ms. Ryan is a third year SJD student at Duke Law. Her dissertation proposes a feminist human rights based approach to abortion law and politics. Christine is exploring how feminist methods and insights can transform human rights law and practice on abortion and she explores this using an in-depth case study of abortion law and politics in Ireland. Ms. Ryan is a Fulbright scholar at Duke and a Graduate Fellow at the Kenan Center for Ethics. Prior to Duke, Christine worked as a human rights officer with the Irish Department of Foreign Affairs & Trade. She continues to work as a human rights consultant to Irish Aid and provides technical expertise on how the state can apply a human rights based approach in international development policy and practice. Ms. Ryan completed an LLM (with distinction) at University College London and an LLB (first class honors) at University of College Cork, Ireland.
 Emily Nagler
Research Intern, Center for Global Reproductive Health
Emily Nagler is a rising senior at Duke University majoring in Public Policy and Global Health. She is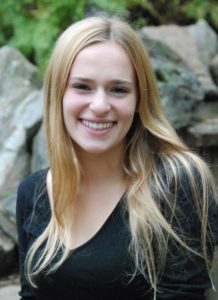 extremely passionate about improving sexual and reproductive health, especially in emergency humanitarian contexts, as well as understanding the social determinants that impact health and access to healthcare. This summer, she will be interning at the United Nations Foundation's Universal Access Project, a coalition project devoted to mobilizing policy and funding across the reproductive health and family planning communities, with the goal of ensuring that every girl and woman remain able to determine her own future. She will be working to map the emerging stories of young women and girls who are being impacted the Global Gag Rule and the US' defunding of the UNFPA, in an effort to increase public awareness of these detrimental policies. She is excited to be involved with this amazing foundation!
Meet our International Collaborators
Dr. Elizabeth Bukusi, University of Washington, Kenya Medical Research Institute*
Dr. Blandina Mmbaga, Kilimanjaro Clinical Research Institute, Moshi, Tanzania
Dr. Miriam Nakalembe, Makerere University, Kampala, Uganda
Dr. Sia Msuya, Kilimanjaro Christian Medical University, Moshi Tanzania
Dr. Violet Naanyu, Moi University, Eldoret, Kenya
Dr. Jane Namugga, Makerere University, Kampala, Uganda
Meet Collaborators across Duke
*Core Center Members